TOA PAYOH VETS
toapayohvets.com

Blk 1002, Toa Payoh Lor 8, 01-1477, Singapore 319074. Tel: +65 6254-3326, 9668-6468, 9668-6469. judy@toapayohvets.com
Focus: Small animals - dogs, cats, guinea pigs, hamsters, pet rats and mice, birds and turtles
August 04, 2018
OPENING HOURS

By Appointment preferred
Mon - Fri 9.30 am - 6.30 pm
6.00 pm - 7.00 pm with Dr Sing Kong Yuen, by appointment only
Sat, Sun, Public Holidays 9.30 am - 4.00 pm
House-call available

Tel: +65 6254-3326, 9668-6468

, 9668-6469, 9664-0404


Email:
judy@toapayohvets.com
VETERINARY SURGEONS


*Dr Sing Kong Yuen, BVMS (Glasgow).
Consultant Vet,

Royal Asia Veterinary Surgery, Yangon, Myanmar



*Dr Daniel Sing Zongzheng, BSc, BVMS (Murdoch)
DR SING KONG YUEN'S FAVOURITE STORIES
8. Cat stories:
A cat fell from 3 floors: leg fracture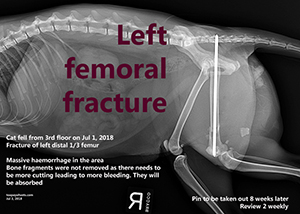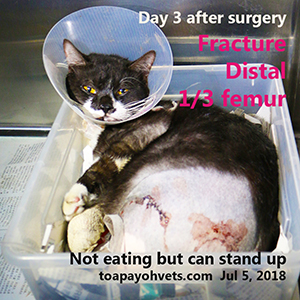 9. Dog stories.
A 1-year-old Shiba Inu keeps coughing for over 2 weeks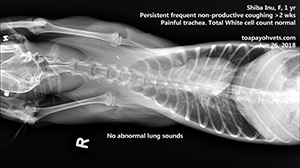 10. Hamster stories.
"Doc, it is an abscess!" Never judge a book by its cover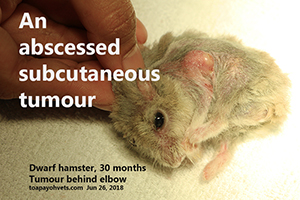 11. Dog stories.
The thin 12-year-old Shih Tzu stopped eating for 3 days. Neutrophilic leucocytosis.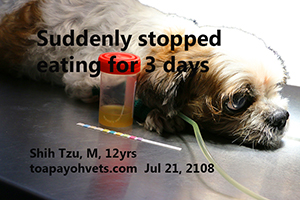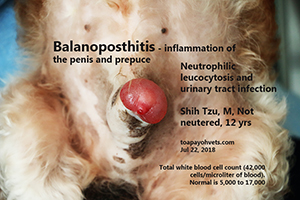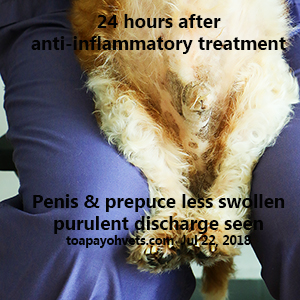 12. Rabbit stories.
"Dr Sing, there is a new disease! Rabbits dying with pointed noses."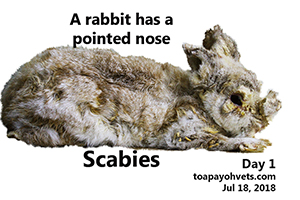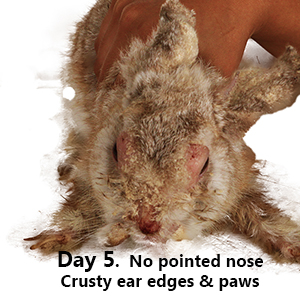 13. Other stories. Mushrooms in a dog formation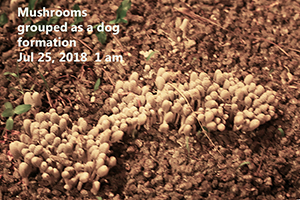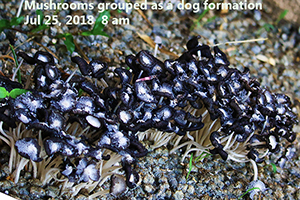 14. Unbelievable stories. A Goffin's Cockatoo flew and perched on my right shoulder
15. Dog stories. A 14-year-old Beagle has difficulty walking - back pain
16. Turtle stories.
A 24-year-old red-eared slider fractures his toe - amputation