TOA PAYOH VETS
toapayohvets.com Blk 1002, Toa Payoh Lor 8, 01-1477, Singapore 319074

Tel: 6254-3326, 9668-6469,

9668-6468.

judy@toapayohvets.com
28 June, 2016 Focus: Small animals - dogs, cats, guinea pigs, hamsters, turtles & rabbits

New surgery: Toa Payoh Vets @
QUEEN'S VETERINARY SURGERY
queensvets.com

Appointment only at Queen's Veterinary Surgery.

SOME VIDEOS ARE AT: queensvets.com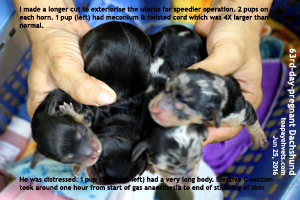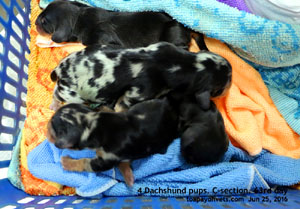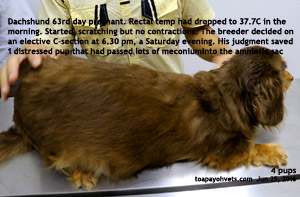 1262. Video: 63rd-day-pregnant Dachshund elective Caesarean section saves 4 pups
1261.Video: Review of atopic dermatitis in a Spaniel X with poodle and cavalier king charles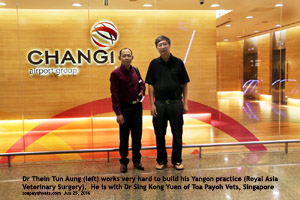 1260. Video: Dr Thein Tun Aung departs for Yangon from T2 Changi Airport
1259. Video: A cat still caterwauls despite being spayed by a vet
1258. Video: An old Schnauzer limps due to urinary stones
1257. Video: An 8-year-old poodle has urinary incontinence
1256. Video: X-rays show splenic tumours in the old Schnauzer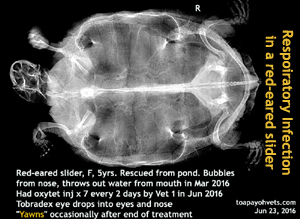 1255. Video: A 5-year-old terrapin "yawns"
1254. Video: A 5-year-old terrapin swims lop-sided?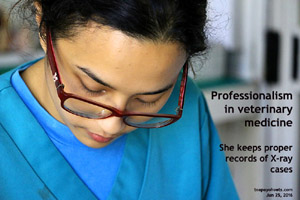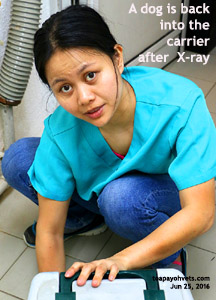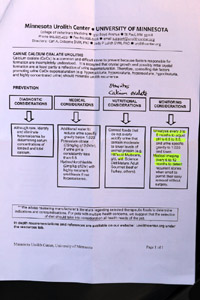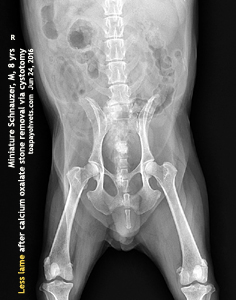 1253B. Blog: Hind leg lameness can be due to calcium oxalate stones in the bladder and urethra. Owner decided on surgery in 2016. Much less lameness after stone removal
1253C. Video in 2013: Owner did not want surgery to remove bladder & urethral stones but antibiotics since 2011. Pt 3
1253B. Video in 2013: Schnauzer passes blood in the urine since 2010 and now 2013 Pt 2
1253A. Video: Bladder & urethral stones Pt 1
1253. A hatchling 2-month-old terrapin has her tail bitten off by 2/3 of its length
1252. Video: Waist seen in slim Schnauzer Pt 2
1251. Video: After 2 months of r/d diet, this 10-year-old Schnauzer is slim and has a waist Pt 1
1250. Video: A terrapin cannot dive? Pt 2
1249. Video: A 5-year-old terrapin yawns and spits out water Pt 1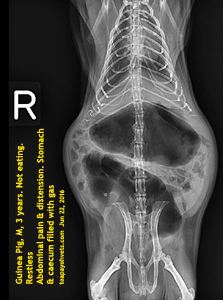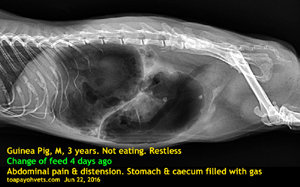 1248A. Blog: A guinea pig has stomach and caceal distension
1248. Video: Guinea pig goes home Pt 4
1247. Video: Gas released from stomach and caecum Pt 3
1246. Video: Guinea pig's stomach & caecum filled with gas Pt 2
1245. Video: A 3-year-old guinea pig with swollen abdomen is prepared for X-rays Pt 1
1244. Video: A 2-year-old terrapin fed on 100% shrimps has swollen eyes
1243. Video: A 6-year-old pug has nasal fold folliculitis. Follow up on 3rd eyelid and tarsorrhaphy done 5 years ago successful outcome
1242. Video: A 62nd-day Corgi has 4 live pups and by an elective Caesarean section and the breeder is most happy.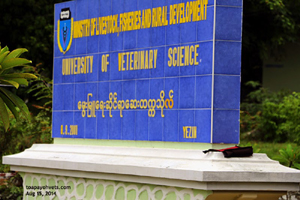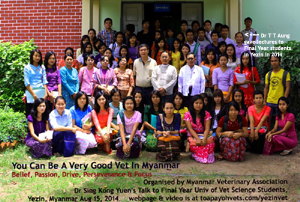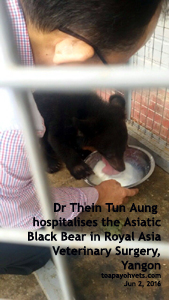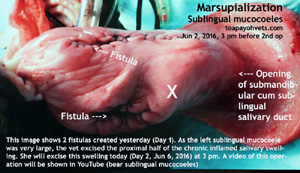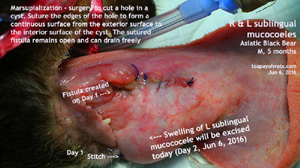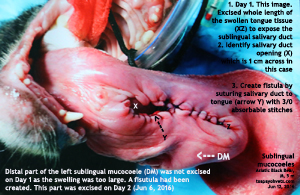 1241. Video: A 5-month-old Asiatic Black Bear has 2 large sublingual mucocoele operation Pt 2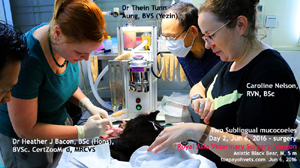 1240. Video: An Asiatic Bear has a 2nd left sublingual mucocoele operation Pt 1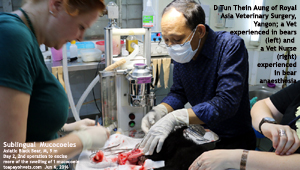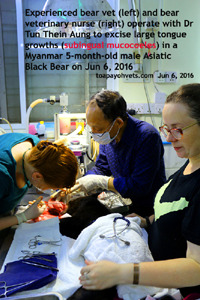 1239. Video: Creating a large fistula Pt 7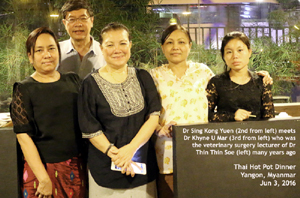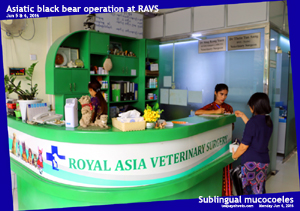 1238. Video: Day 2 at 3 pm. Creating a fistula by excision of excess tissue, stitching the inside of the salivary duct to the tongue mucosa Pt 6
1237. Video: Day 2 at 9 am The Bear has a smaller swelling Pt 5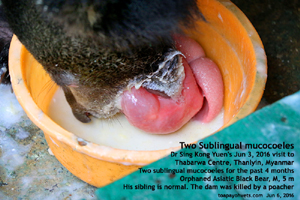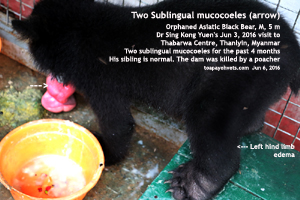 1236. Video: An Asiatic Black Bear has sublingual mucocoeles Pt 4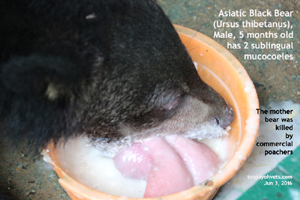 1235. Video: An Asiatic Black Bear at Thabarwar Centre has two large sublingual mucocoeles Pt 3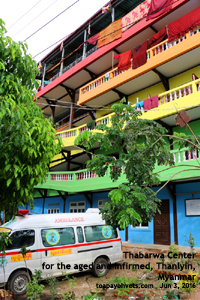 1234. Video: Dr Sing visits Thabarwar Centre, Pt 2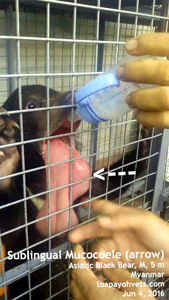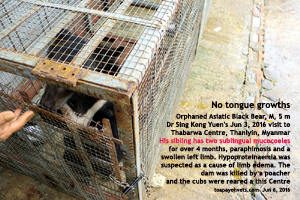 1233. Video: Dr Sing visits a bear at Thabarwar Centre, Myanmar, Pt 1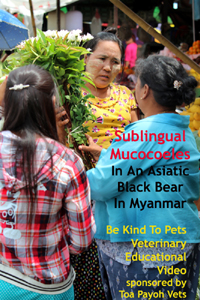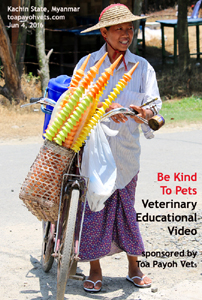 1232. Video: Dr Sing visited Fairness Travel, a Yangon travel agency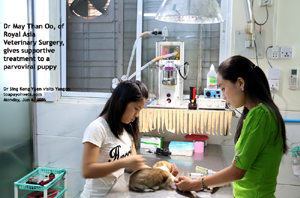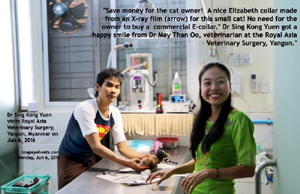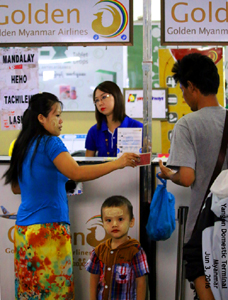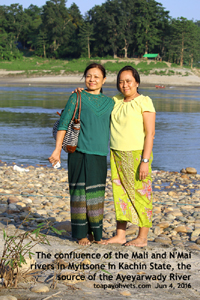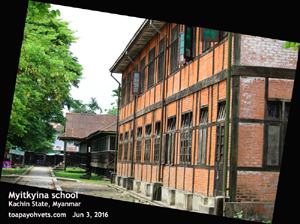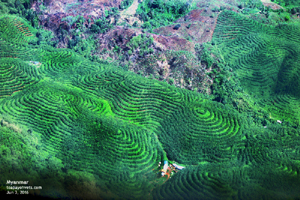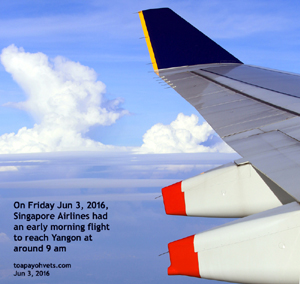 1231. Video: Dr Sing arrives in Yangon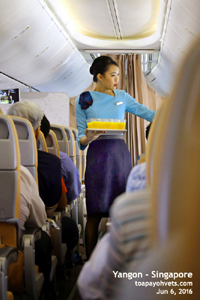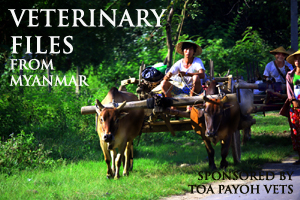 Copyright © Asiahomes
All rights reserved. June 28, 2016
Toa Payoh Vets